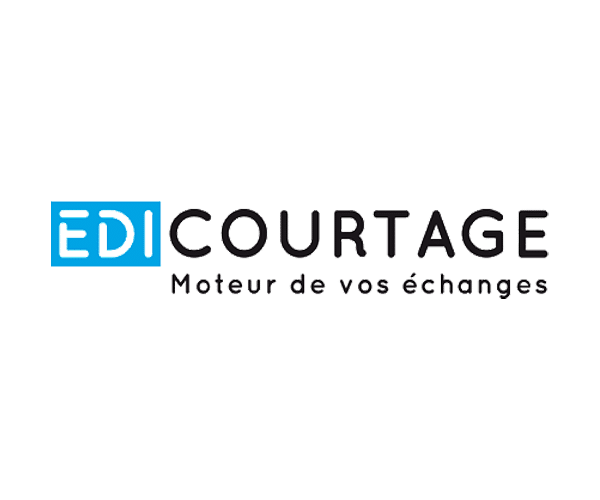 EDICourtage markets and implements digital solutions for brokers and insurers. Founded in 2011, it is owned by PLANETE CSCA (Chambre Syndicale des Courtiers en Assurance) and a pool of pioneering insurers: a governance structure that gives the firm a unique position on the market.
EDICourtage offers 3 solutions:
– EDImessage created in 2011: EDI broker/insurer data exchange solution allowing productivity gains by simplifying exchanges between the insurer's and the broker's IT systems (premiums, claims, production, pools)
– EDIsignature created in 2018: electronic signature and electronic document exchange solution fully integrated into insurers' and brokers' processes while respecting delegations and intermediation (signing contracts, issuing electronic certificates, co-insurance . … multi-actor circuits)
– EDIconformity created in 2020: a mutualized solution for the collection of compliance elements by insurers, 100% free of charge for insurance intermediaries, and offering a synthesized management of regulatory data.